Dr. Ryan Schleisman DC, DACBSP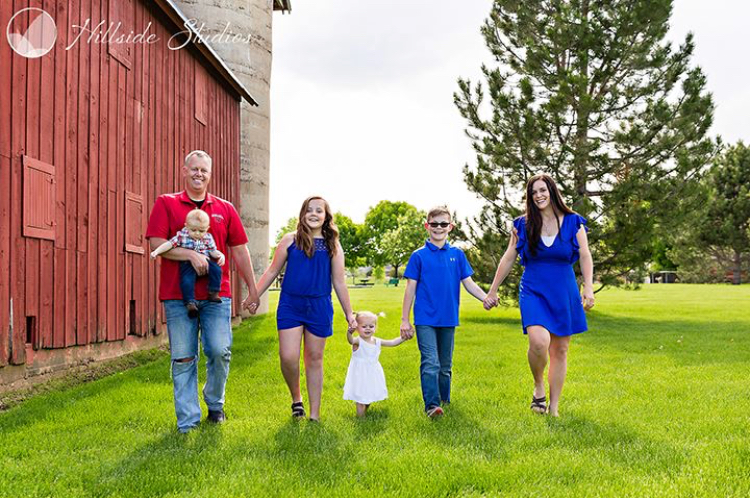 Dr. Ryan Schleisman is a board-certified chiropractor with the distinguished designation of Diplomate of the American Chiropractic Board of Sports Physicians. He is one of 325 providers in the world meeting the rigorous criteria for this designation.
Ryan attended Colorado State University from 1994-1998 and holds a Bachelor of Science Degree. He is a second generation chiropractor, graduating from Palmer College in Davenport, Iowa in 2001. Following school Dr. Schleisman earned his Certified Chiropractic Sports Physician designation at the Olympic Training Center in Colorado Springs, through the American Board of Sports Physicians.
Dr. Schleisman has also trained and is certified through the Titleist Performance Institute. He holds 3 certifications with Kinesiotaping and TRX suspension training systems. He has completed hundreds of hours of continuing education in the field of sports medicine. Dr. Schleisman strongly believes in continuing his education annually in order to provide the best possible care for his patients/athletes.
Dr. Schleisman treats athletes of all types. His patient base ranges from little league ranks to the big leagues. From the weekend warrior to the avid work out enthusiast. Currently, he treats many local junior high and high school athletes, as well as athletes from the NCAA, NFL, PGA, NASCAR, MMA, MLB, & NHRA.
In addition to his patient care at Chiropractic Associates, his the designated chiropractor for the CSU athletic teams. He also serves on the Board of Directors for the Ram Club at Colorado State University. Ryan is a proud supporter of the Ram Club, Touchdown Club, Ram Masters and the Birdie Club.
In his spare time, Ryan enjoys spending as much time with his beautiful wife Breanne and their four amazing children. If he is not in the office or enjoying a CSU event, you will likely find him on a golf course or riding Atv's in the mountains.
Dr. Michael Pustilnik DC, CCEP, CCSP
Dr. Michael Pustilnik, known by his patients as "Dr. P." graduated from the University of Florida with a Bachelor of Science degree. He earned his Doctor of Chiropractic degree from Logan College located just outside of St. Louis, Missouri. Dr. P. moved to Colorado and started his career working in Fort Collins in 1999. He is a Certified Extremity Practitioner, specializing in treating extremity injuries for shoulders, elbows, wrists, hips, knees, ankles and feet. In 2010, Dr. P. earned his degree as a Certified Chiropractic Sports Practitioner  at the Olympic Training Center in Colorado Springs, through the American Board of Sports Physicians.
Dr. P. will be able to determine the root of the pain and create a personalized wellness plan to suit each patient's individual needs. Therefore, he uses individually customized treatment plans including soft tissue therapy, adjustments, postural and rehabilitation exercises to treat the whole person. After studying Diversified technique, Thompson technique, Upper cervical, Logan Basic, Activator, and Extremity techniques, Dr. P. can customize different techniques to match the needs of each patient. Under the supervision and care of our caring and skilled doctors, patients report higher functioning in all areas of their lives.
Dr. P. and his wife, Jen have two children who keep them busy. Although he is originally from Philadelphia, Dr. Pustilnik now calls Fort Collins home and enjoys spending time with his family and friends.
Dr. Mark Oberg
I knew I wanted to be a chiropractor since attending Cache La Poudre Junior High School. I also wanted to be a professional football receiver. I knew I was good with my hands. In fact, it was sports that gave me my first contact with a chiropractor. As a child, I saw a chiropractor after a sports injury, and got great help. My love for helping people and the non-surgical, drugless approach made chiropractic a perfect fit for me. I love my "work" if you can call it that.
In 2004 I graduated from Palmer College of Chiropractic. It was a challenge taking up to 33 credits in a trimester (we went year round), and still making time for my family. Even though it was a challenge to go to school and make time for my family, I look back to my time at Palmer with found memories. I am proud to be a Palmer grad!
I have a great family. I have a beautiful wife Tanya and four amazing children. I have two boys, Clay and Parker, and two girls, Kennedie and Liesl. Tanya and I love our family time. The Lord has truly blessed me.
My health is very important to me. I get adjusted regularly and I make sure to adjust my family regularly. I know that the nervous system controls everything in the body and the preservation of health is easier than the cure for disease.
Jennifer Grogan, LMT

Jennifer is a Fort Collins native. She's a graduate of Fort Collins High School and a 2000 graduate of the Colorado Institute Healing Arts. She also studied sports psychology at the University of Utah and has a commercial photography degree from the Colorado Institute of Art. An outdoor enthusiast active in skiing, hiking, biking, fishing, rodeo and nature photography, Jennifer enjoys spending time in the Colorado high country with her family and 3 dogs. Jennifer enjoys cooking, reading, writing and travel in her down time. Jennifer is one of our amazing Massage Therapists. She specializes in Neuromuscular, Myofascial, and Deep tissue therapy with an emphasis in sports and traumatic healing.
Kristen Kauffman, LMT
Kristen is a Licensed Massage Therapist. She graduated from the Healing Arts Institute in Fort Collins. She is certified in the modalities of Body Insight Neuromuscular Therapy, Prenatal Massage, Hydrotherapy, Whiplash/ Headache and TMJD Treatment. Kristen's style of bodywork is honed to understand how the body compensates its pain and tension so that she can begin to unwind the patterns and reset the muscles and their relationship to the mind. In her spare time, Kristen love to draw and paint. She also loves spending time outside hiking, kayaking,  and paddle boarding and playing with her dog clutch.
Erin Gross
Erin Joined our team in 2012. Her favorite part is seeing the improvements in the patients physical condition as well as getting to know them personally. Erin does all of our billing, so if you have any billing questions she is your go to girl. Erin grew up in northern Colorado and loves being outdoors. She has three wonderful children Maci, Kace, and Reece.  In her spare time, she loves being by the beach or camping in the mountains with her family.
Kylie Schmidt, CMA
Kylie graduated from IBMC in April of 2015 with an associate's degree in Allied Health and Science. She has experience in orthopedics as she worked closely with an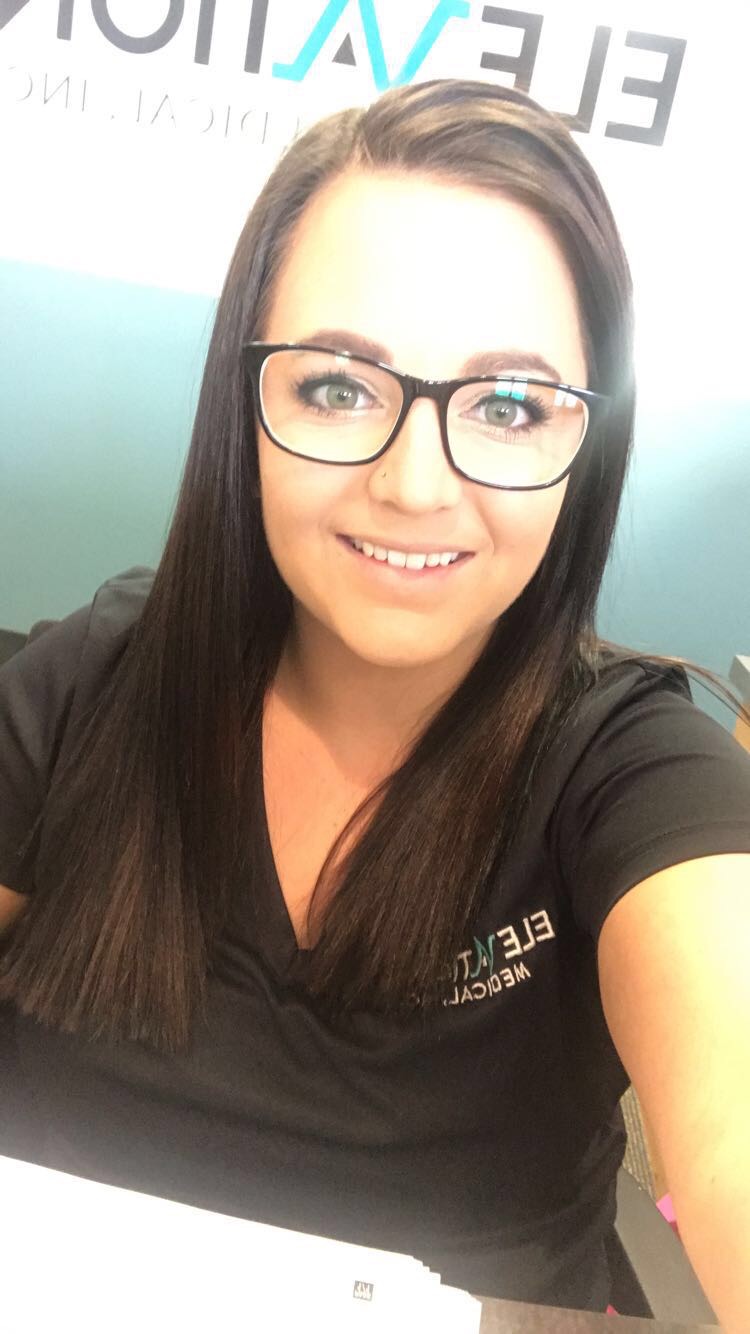 orthopedic surgeon, helping with day to day procedures. Kylie has been with Chiropractic Associates since January 2016. Her passion is helping patients by working hands on with them to get them to optimal health. Seeing patients return feeling better than they ever have is what pushes her to be the best medical assistant she can be. Outside of the office she enjoys being outdoors, camping, hunting, fishing, riding four wheelers and playing with her black lab puppy Emma.